All of our events, and all you need to know about them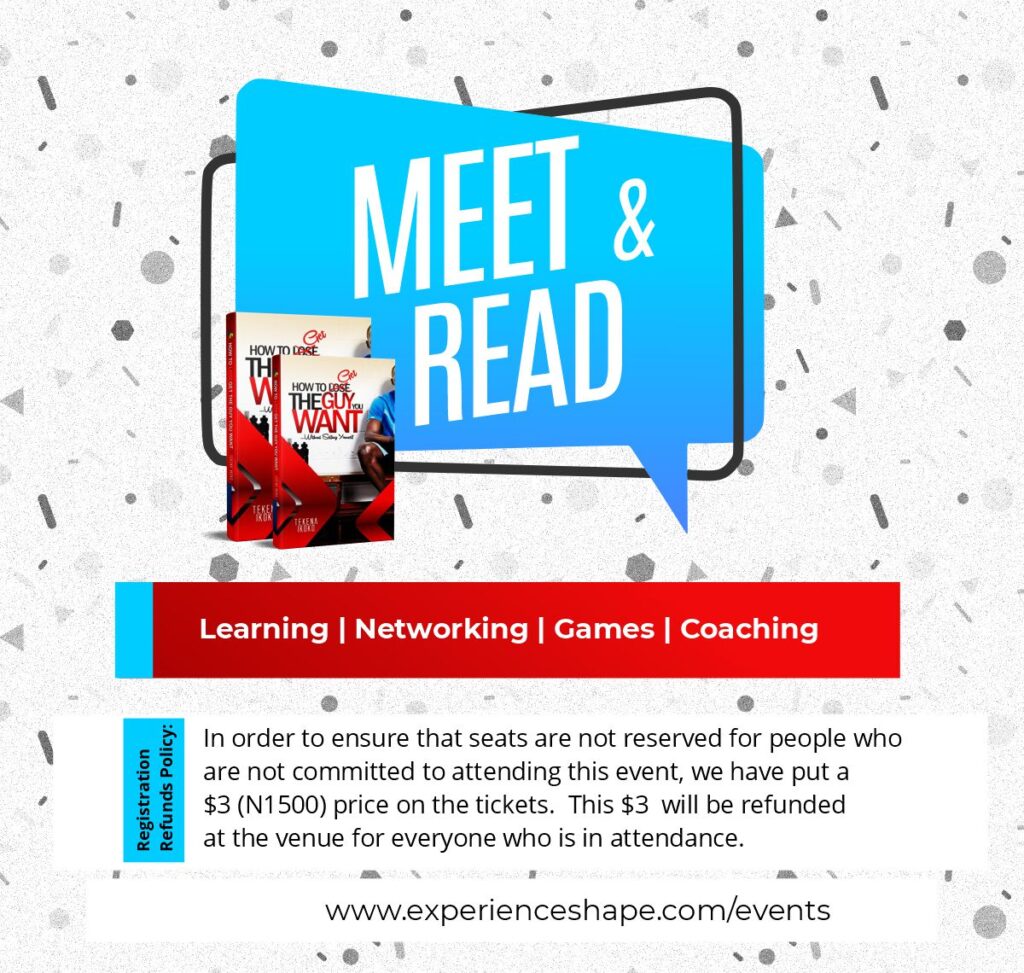 4 Cities. Same Great Experience
Join our team of consultants as they network with hundreds of high value singles seeking to increase their value and worth. Enlarge your network, enjoy fun games, have hearty moments and have an amazing learning experience.
Limited seats are available for each city. Sign up right away!
What You Get From This Meet & Read
Expand your network with new individuals of high value and widen your reach, leverage and influence.
Grow through ideas exchange, discussions and perspectives beyond your own as you interact with others.
Enjoy fun gmaes, hearty encounters and refreshing activities to help you relieve stress and refill your energies.
Find the city nearest to you and sign up for the Meet & Read closest to your area.
Date: Saturday, 3rd December, 2022
Time: 8am-12noon
Venue: Close 2, Block 1, Circular Road, Elekahia Estate, Port Harcourt
Date: To Be Disclosed Soon
Time: To Be Disclosed Soon
Venue: To Be Disclosed Soon
Date: Saturday, 10th December, 2022
Time: 10am-1pm
Venue: 3L Event Centre, Chijoke House, Lagos-Abeokuta Express Road, General Bus Stop, Abule Egba
Date: Saturday, 3rd December, 2022
Time: 10am-1pm
Venue: Blue Meadows by Basement Auditorium, University of Benin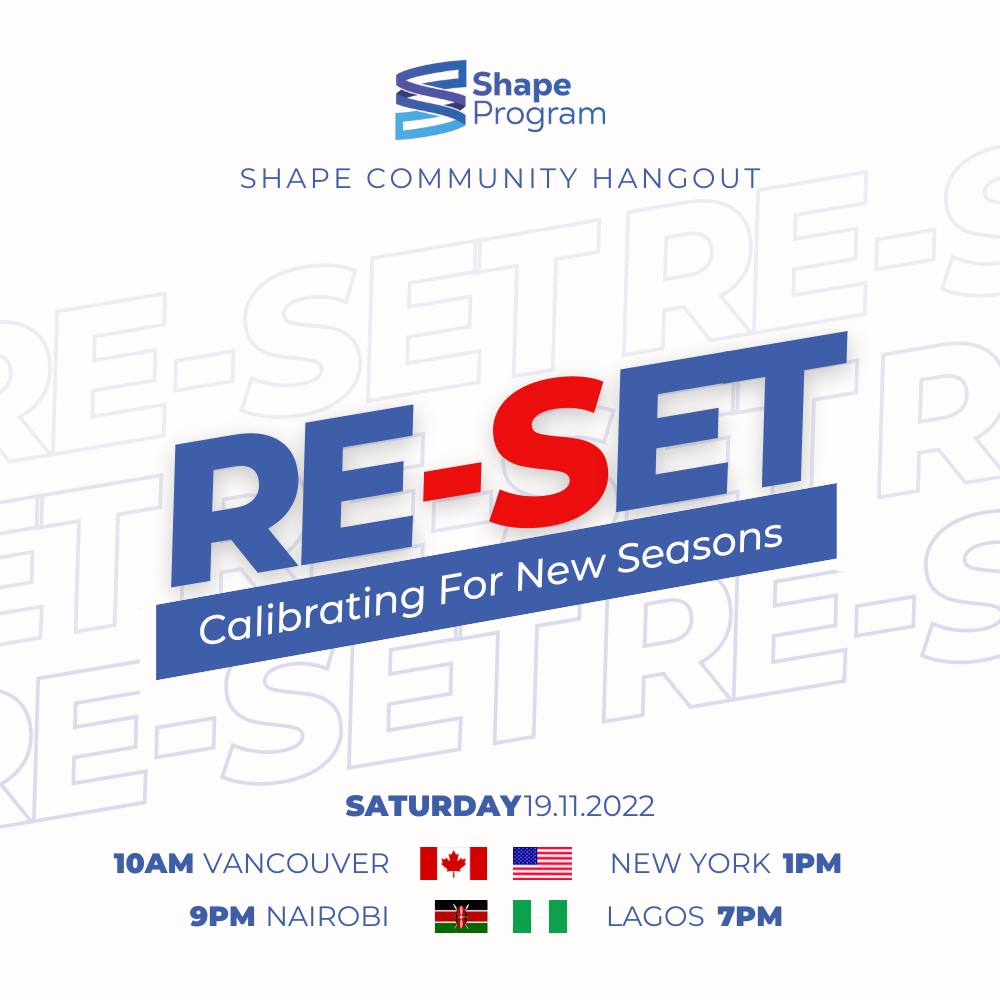 OUR NEXT COMMUNITY HANGOUT CONVERSATION
Saturday, 19th November, 2022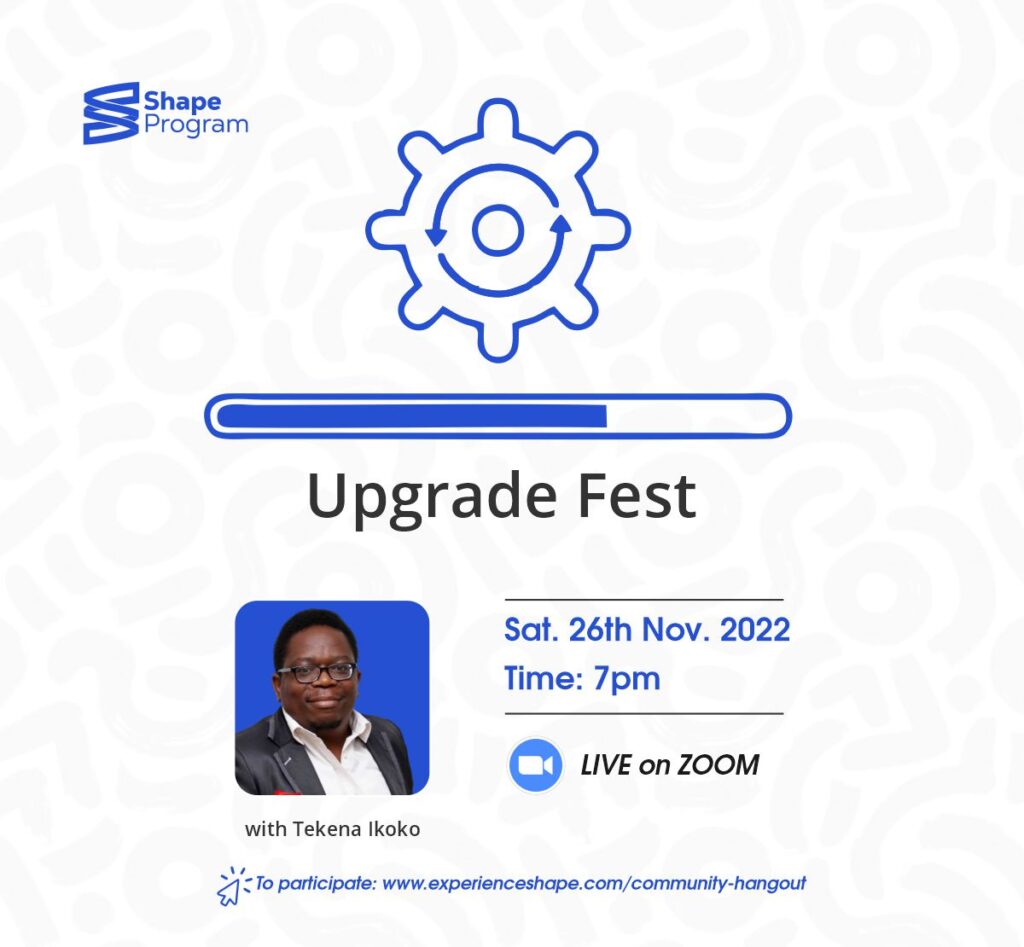 FOR ACTIVE SHAPE PARTICIPANTS AND GRADUATES
A deep dive session with the SHAPE Co-founder,Tekena Ikoko, to unlock fresh insights and cutting edge techniques to maximize personal transformation.
Saturday, 26th November, 2022
OUR NEXT COMMUNITY HANGOUT CONVERSATION
Saturday, 3rd December, 2022